Before buying property in Tulare County, consider hiring SAVERY APPRAISAL SERVICES, INC
Why should you bother with an "appraisal" when you're not currently going through the process of applying for a loan? After all, what you just may need is some information on local homes. There are so many different variables that go into buying a house that it can seem incredibly daunting. We know. We've been there. We can provide inexpensive sales and listing reports that will lead you through the jungle of raw info.
SAVERY APPRAISAL SERVICES, INC can provide you with a professional appraisal report that will put you at ease when making one of the most important decisions of your life. Contact us for details.
Standard operating procedure for SAVERY APPRAISAL SERVICES, INC includes...
Prompt response to your initial inquiry: In return to your inquiry, SAVERY APPRAISAL SERVICES, INC will provide you with personalized information. There's no painful process involved - just tell us your situation, and we'll point you in the right direction.

Rapid turnaround time: Often less than seven days after the original order was placed.

You won't need to be a real estate wiz to understand your report: One size does NOT fit all when it comes to your appraisal and consulting needs. We offer an array of report types and delivery styles.

Our company's appraisers will give you a prompt answer to any follow-up inquiries: Reports from us are clearly written, understandable, and meet or exceed the Uniform Standards of Professional Practice that governs the appraisal practice in California. If you have some comments concerning your appraisal after you've read the report, we definitely want you to contact us.
Today's Rates
| Mtg Loan | Rate | APR |
| --- | --- | --- |
| 30-yr Fixed | 4.16% | 4.3% |
| 15-yr Fixed | 3.37% | 3.55% |
| 1-yr Adj | 2.74% | 3.4% |
* national averages
More news...
This service is supplied by Bankrate.com and is protected by copyright and owned by Bankrate.com.
---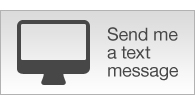 Looking to Sell?
Are you looking to sell your house? Let us help you. Just fill out as much of the information below that you want and we'll get right back to you, with no obligation to you. We guarantee your privacy.